Crawford Home in Belcourt, North Dakota 1944 - 1947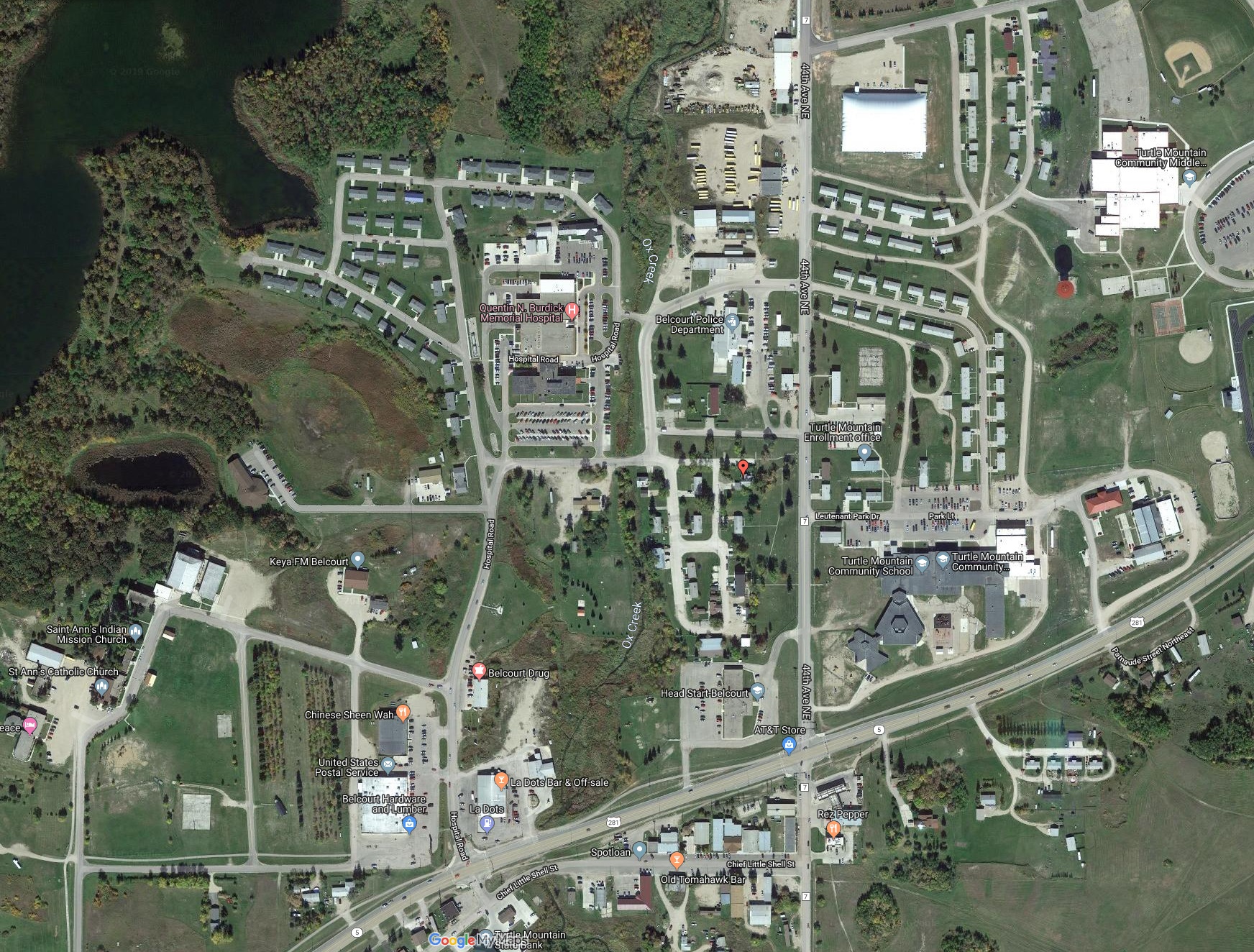 Aerial photos of Belcourt in 2006 and 2019. The house is marked by a red marker in the 2019 photo. The old water tower is a small white circle above the house at the bottom of a wide street. By 2010 the water was torn down and replaced by a new red tower near the upper right corner of the 2019 photo.

There are dozens of photos taken in Belcort, inside and outside the home, that are in the "Albums" tab at the top of this page. The photos here are some of the better ones showing Dad's office, the Belcourt school, the old water tower, and the house.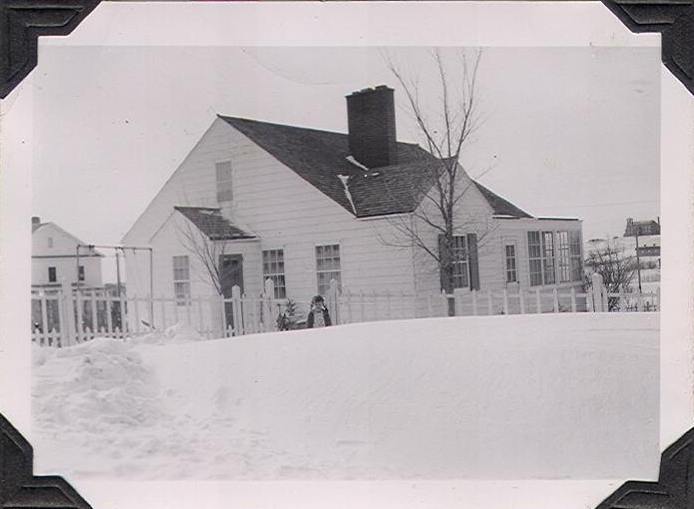 Two views of the house; 1st looking southwest and the 2nd looking east. Note in the 1st view the mission church is on the hill at the right edge of photo.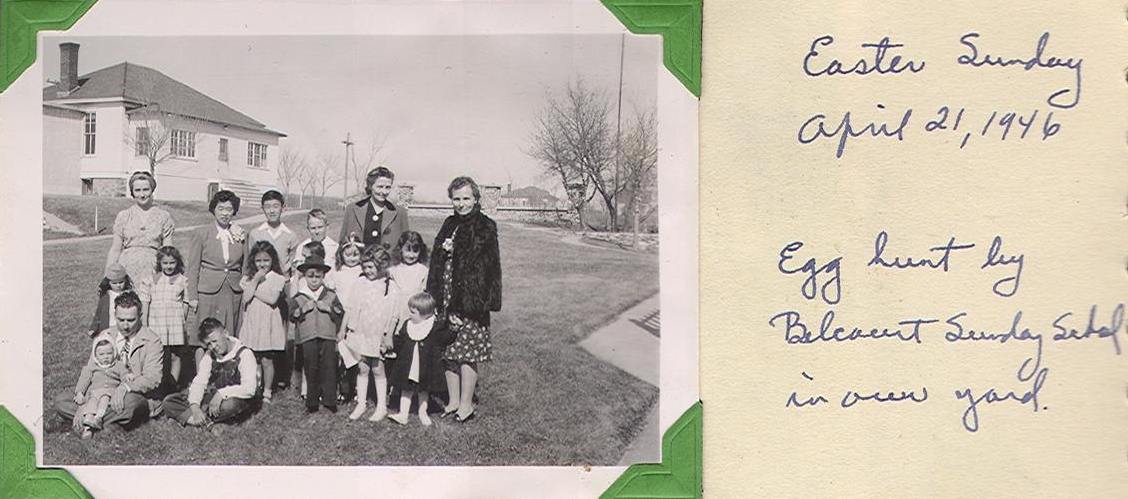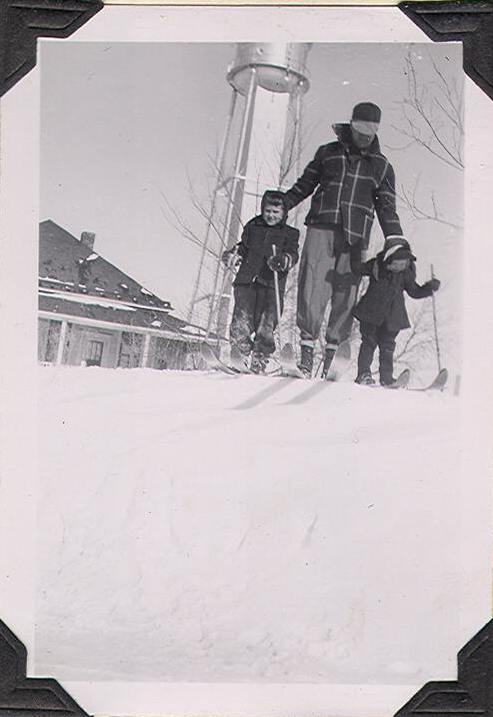 Three views of Dad's office, the first two looking northeast and the third looking northwest.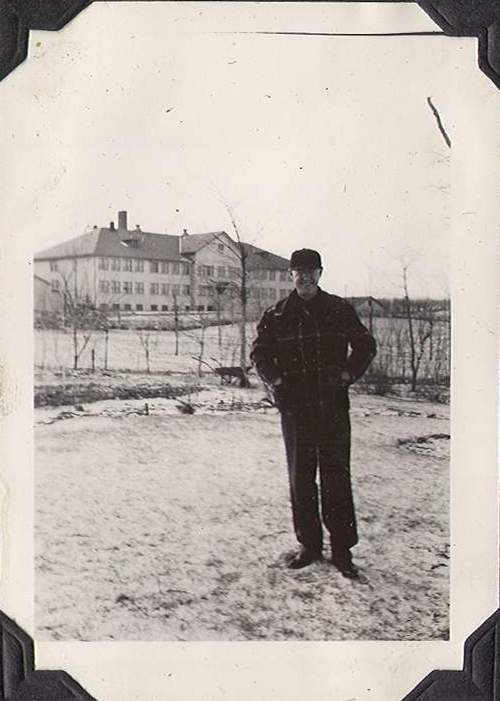 The house (with school on the right edge) and school, both looking east.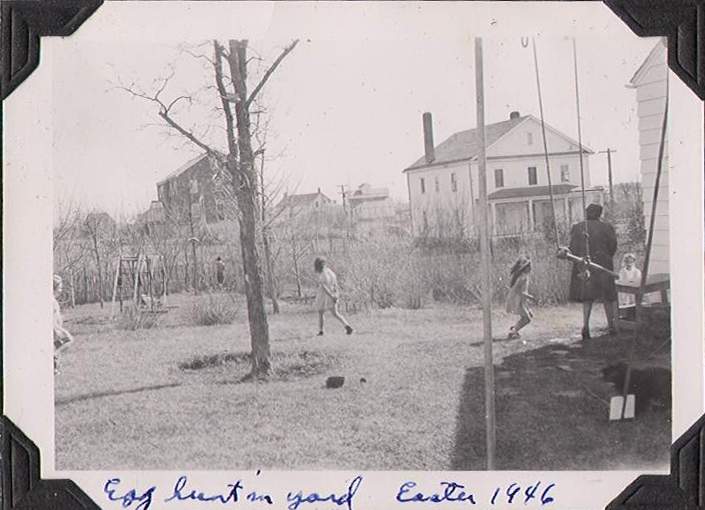 In yard, but I'm not sure where are the houses in the background.